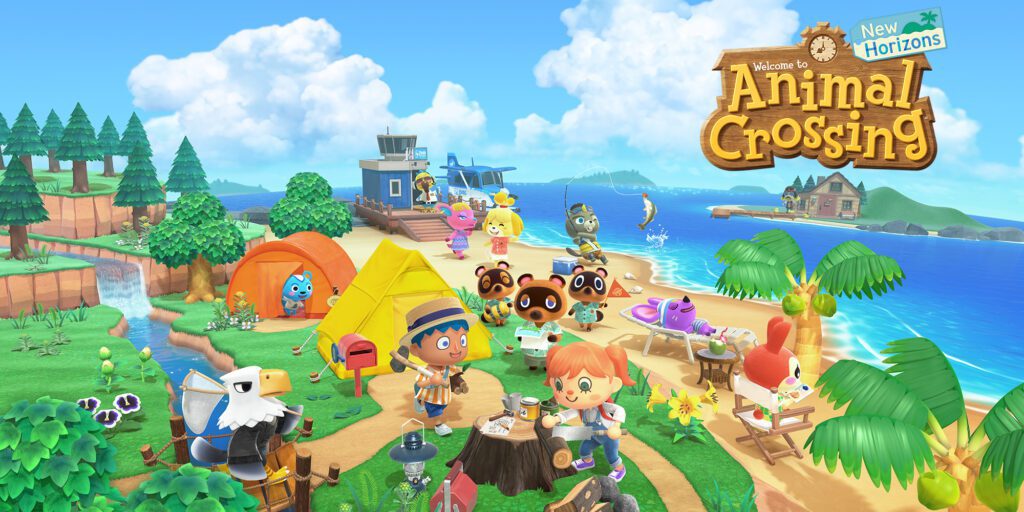 ⭐ Games that receive this star have a score of 95% or above. This is purely from a game design perspective and is not in any way related to our morality evaluation.
On September 13th, 2018, Nintendo released quite an impressive 40-minute long "Nintendo Direct" (a video covering upcoming game releases and news). It included the reveal of Luigi's Mansion 3, a new Super Smash Bros. fighter, and more. However, at the end, we were shown a familiar Tanooki known as Tom Nook working at his desk. He commented on Isabelle joining Smash (she was the new fighter revealed) and said he needed to make sure everyone had a nice, new place to come home to after all that fighting. The Animal Crossing logo with the year "2019" under it was then displayed. Although it ended up being delayed into March 2020, the end product was a game that is quite possibly the peak of the series, and an explosion in popularity for the franchise, whose latest title is possibly set to overtake Mario Kart 8 Deluxe as the best-selling game on the switch of all time this year. The game I am talking about is Animal Crossing: New Horizons.
As I had never before played an Animal Crossing game, I wasn't excited for this one. I may have not even picked it up if I hadn't been encouraged so much by friends. Although it was already a week or two past the release date, I nonetheless decided to order a physical copy on Amazon and received it more or less instantaneously, as things are in the paradise known as the United States east coast. I booted it up and named my character "Kanye", which I still regret to this day. After that my character got on a flight I don't recall booking, and ended up on a deserted island with two villagers and the same Tom Nook who had promised a nice place for us. Seems he didn't follow up on that promise, but whatever. Anyways, after a "vote" for what the name of the island should be (your vote always seems to win), you get a tent and are encouraged to turn your grassy wasteland into a nice, wonderful town for all.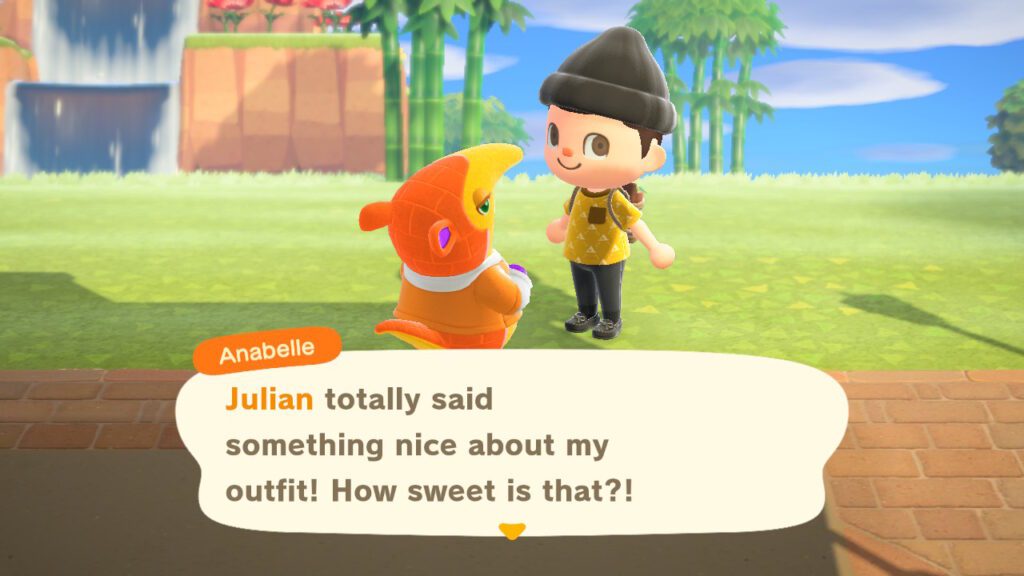 Yes, a simple start but that it's what the core of Animal Crossing is. There's not meant to be a great big story because you ARE the story. The only main goals there really are is to make a few certain buildings + furniture and to get a 3 star island rating so K.K. Slider (a popular musician) will come and have concerts in your town. Else than that, you are completely on your own.
Previous entries to the series only allowed you to place furniture inside, and you were unable to alter the land itself whatsoever. This time, you can do both of those things PLUS the game allows you to craft furniture with certain items so you no longer have to buy or get gifted everything. You can construct town parks surrounded by a waterfall, place your house high on a clifftop and laugh at all the other villagers, set up a zoo complete with a museum and expensive vending machines, and more. This is just about the perfect example of a sequel to a game adding new gameplay elements and opening up new possibilities without throwing out the formula that fans of the previous titles loved.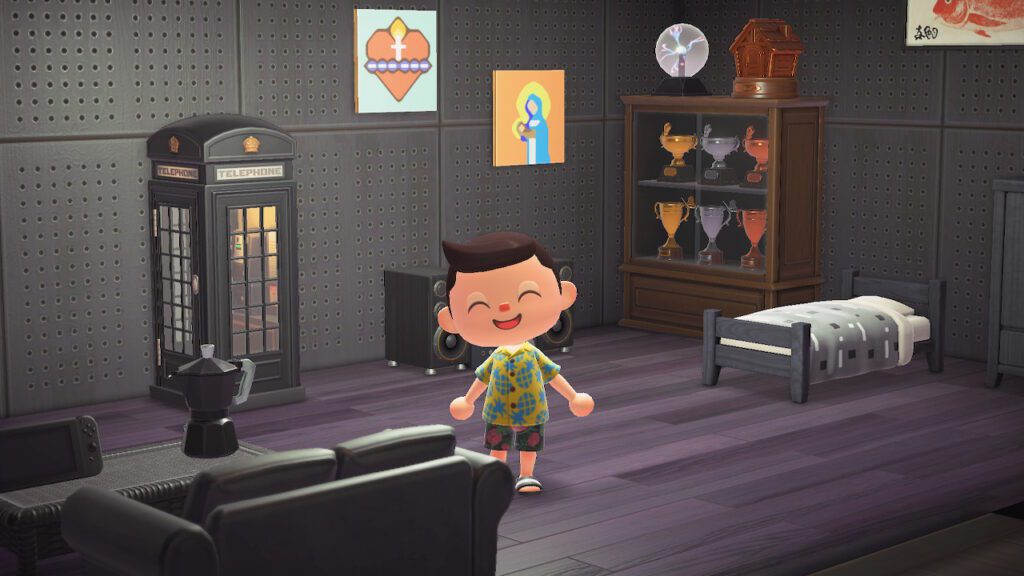 If you weren't intrigued just by the freedom the game offers, you probably will be after hearing about the atmosphere. Every aspect of the game is charming, cute, and relaxing. The music that plays in the background is very soothing and changes every hour. The leaves of the trees rustle in the wind, and crickets chirp as you pass by. All the menus and dialogue use bubbly, cartoony animated interfaces. Things aren't happening super fast all the time, so you can do everything at your own pace. Any time you give Blathers a new fossil or creature, he will offer to tell you a fun fact about the animal in real life. And as long as you treat other villagers kindly, you are always surrounded by friends on your island. They will even throw you a surprise party on your birthday, and I'm not kidding when I say almost cried because it was so cute. In fact, I have a relative who's birthday is the day after I am writing this, and although they haven't played in months they are planning to check in tomorrow to enjoy the surprises.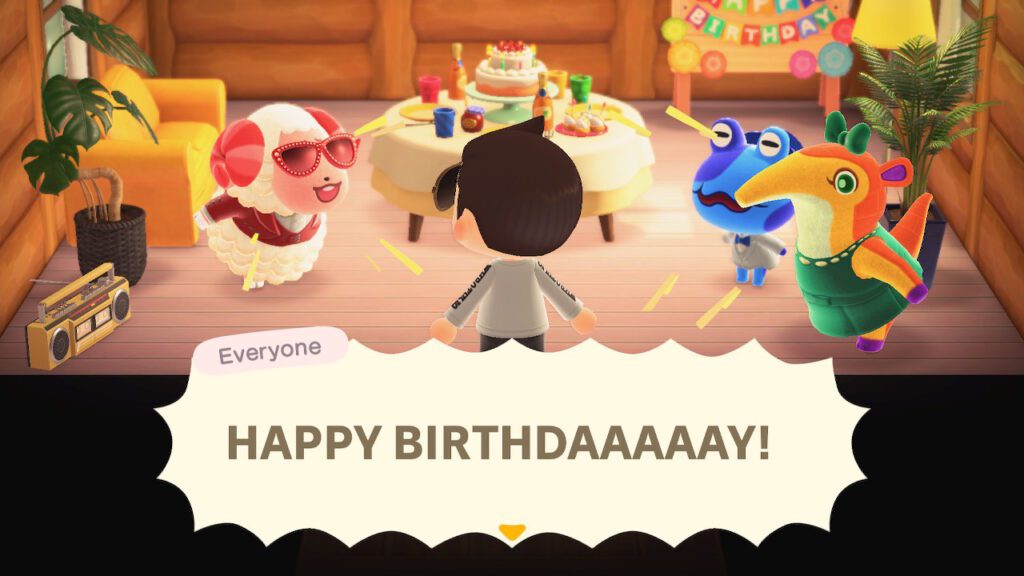 Many people utilize the calming aspect of the game to help themselves rewind and relax after work or school each day. The game is designed to be playable for short periods of time (perfect for a console like the Switch) but over a long period, like months or even years. I personally found myself active daily for about 3 months, before taking a 2-month break and now getting back into it as Autumn begins. Since the seasons change simultaneously with the real world, (same as whatever region you are in) and bring exclusive events with radically different atmospheres, I have found this on-and off style of gameplay pretty reliable. I've already got 110 hours in this game and expect to get many more before the next generation of Nintendo consoles launch.
I will admit, however, that the game sometimes falters. Although Nintendo nonetheless has a revolutionary game on their hands, they sometimes fail to fix the most obvious design flaws. You can't craft one type of item several times, you can't put certain items in storage for seemingly no reason, and anytime a real player comes or leaves your island (more on that later) a super annoying and unnecessary cutscene plays. I don't know anyone who likes these things and I have not seen Nintendo comment on why they hesitate to fix these issues in the many updates the game has received, but this does not in any means kill the experience entirely and are for the most part pretty minor.
Now, there are a few parental/moral warnings to be considered as well. You can buy things like a fortune-telling set, witch/wizard hats, and things relating to historical false religions. On rare occasions, shooting stars will fall from the sky which you can "wish" upon, granting you star fragments that can be crafted that relate to Greek mythology/Zodiac signs. Some characters may be themed around Greek mythology/similar things and say things like "Jinx! You owe me ___". There are also "dream islands" which you visit by falling asleep into a dream world, which has a mystical kind of vibe. This way you can visit other people's islands while they are offline (which can also be done live via a "dodo code"), so online interactions are available but can be turned off via the Switch's parental controls.
As stated in our FAQs, we usually will not specifically recommend/not recommend games in our reviews, but with this game I am going to break that typical behavior and personally advise that all people and especially Christians (while still considering the list of warnings) should seriously consider purchasing this game.
I've never before experienced such a large amount of wholesomeness packed into a video game before. And that doesn't mean it's just for kids – it's definitely for everyone. In fact, back when the game came out, I participated in a fishing tournament with some of my Catholic friends who had a copy – this included several adults with children and even one grandmother. Perhaps one may see that as something to scoff at, but I see it as a rare and unique opportunity to bring people closer together and take pleasure in the many gifts God has granted us.
Priestly Comment by Fr. Stephen (trekkie4christ):
"The customization possible in this version of Animal Crossing is pretty impressive. In addition to the cool wall art, you can even design your own clothing. Some intrepid Catholics have even designed religious habits, if you want to represent your favorite order. This is certainly a new horizon for video games!"
Scoring: 96% ⭐ (EXCELLENT LIFE SIMULATOR GAME)
Gameplay: 4/5
Graphics: 5/5
Replayability: 5/5
Morality/Parental Warnings:
– You can buy things like a fortune telling set, or get items referencing other religions/Greek gods/Zodiacs, wizard/witch hats, etc.
– You can wish upon stars
– Depending on the personality of some of your residents, they can occasionally act selfish and rude. Make sure little kids know not to imitate such behavior.