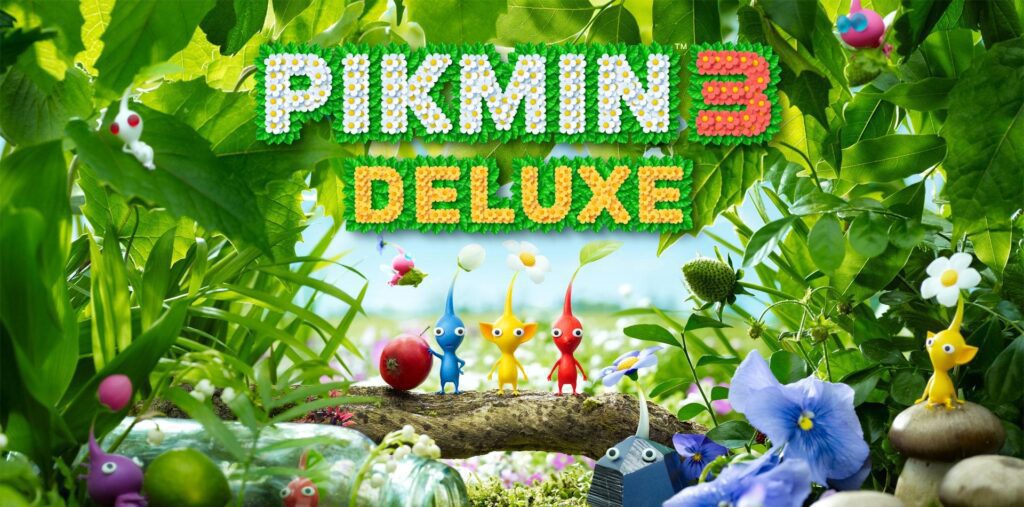 Pikmin 3 Deluxe was an absolute blast. The glittering scenery of a near-real world environment—or let me say a world from an ant's point of view—was beautiful. The gameplay, natural. The puzzles, fun and not overly frustrating. The dialogue, charming and inane.
As a starting point, Pikmin 3 Deluxe was my preliminary jump into the cute and whimsical universe of a game I saw in my early teens. That's right, I'm 34-years-old and this was my first try at Pikmin. Back in 2001, the Gamecube was an underdog in the eyes of most Gamers and cuddly games like Pikmin which broke the mold of adventure and problem solving didn't really scratch my itch. Back then, there was no YouTube to check out gameplay and there was no free-to-play demo. If you wanted to play a game, you dove in with your own money or had a friend. And since my money was short and my friends were into other games, I never played. Since I didn't try the original Pikmin, I didn't play Pikmin 2. And although I was a general fan of the Wii U from day one, I admit that I had a greater taste for Titanfall and Halo on the Xbox.
But after 2 in-game days with my wife on Pikmin 3 Deluxe, I opened my eBay app and purchased each version of the originals—I was sold.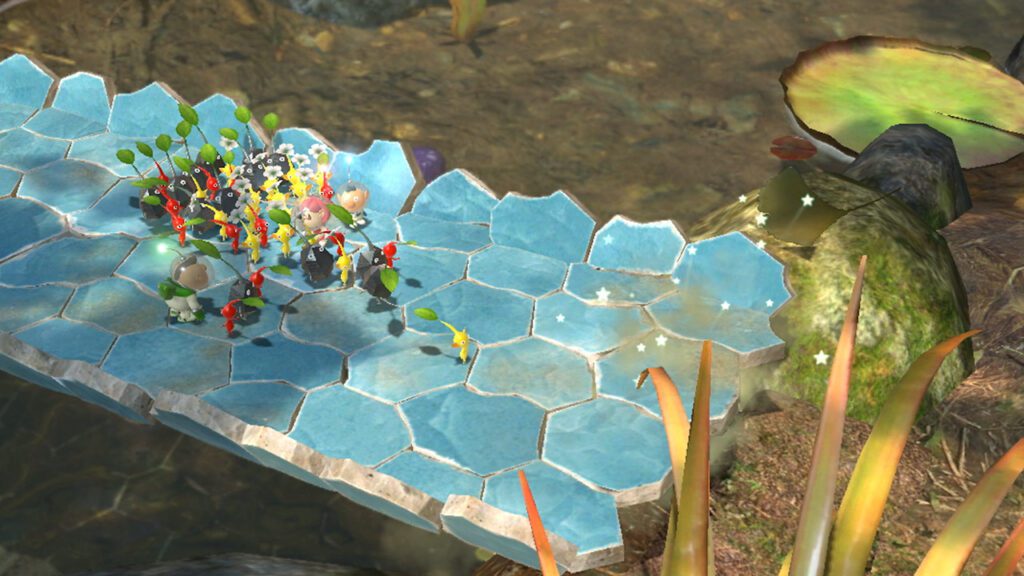 I don't have hours and hours to spend on games, so the ones I do complete (or even try) are a real investment and I'd say Pikmin 3 Deluxe far exceeded my expectations and standards for play and re-play. In a normal pace through the story mode, the game more or less requires back tracking and do-overs, and even those were fun. Once I knew what I did wrong, going back and trying again was effortless and rewarding. With that, the game is pretty forgiving and for those who enjoy 100% collecting in games, Pikmin 3 Deluxe does it right. The collecting adds to the day-to-day experience and greatly benefits the player.
Reviewing from a Catholic perspective, the game offers few moral objects. Namely, greed and the merit of charity.
This will not spoil the game for first time players, but the story mode features a character named Brittany and the gameplay requires the collection of fruit for survival. Brittany is often caught at the end of the in-game day doting on how she is overjoyed about the newfound harvest but hates that she must share it with the others on the crew. It's humorous, I admit, but a child's eyes might not detect that. And so, when later in the game an unnamed character is chided for putting the entire food/juice cache in jeopardy—for which the crew becomes resentful and angry—the dialogue just smacks of hypocrisy.
As a father of 5, sure, I know it's harmless dialogue, but if I read the story's dialogue out loud to my 4, 6, and 8-year-old boys, I'd be forced to deploy dad-mode and game-splain the situation and respective judgments. That's pretty much it for morality in the game, other than the frustrations that will surely come to those in co-op. My wife played for about 6 hours with me and although we had a lot of fun, there was some mild squabbling about the objective and how to complete it. Big whoop—this game is mild and safe for pretty much any age.
Pikmin 3 Deluxe was delightful and I am sure the box won't soon collect dust.
Scoring – 90%
Graphics: 5/5
Controls: 4/5
Gameplay: 4/5
Replayability: 5/5
Morality/Parental Warnings
Language: Completely clean
Sex/Nudity: Peaches are described as "mock bottoms".
Violence: Mild. User manipulates sentient Pikmin terrestrials to kill giant bug-like creatures.
Consumerism: Zero micro-transactions. Game may be viewed as overpriced as a port from WiiU.
Featured image: Wikimedia commons. Free for commercial use, no attribution required.