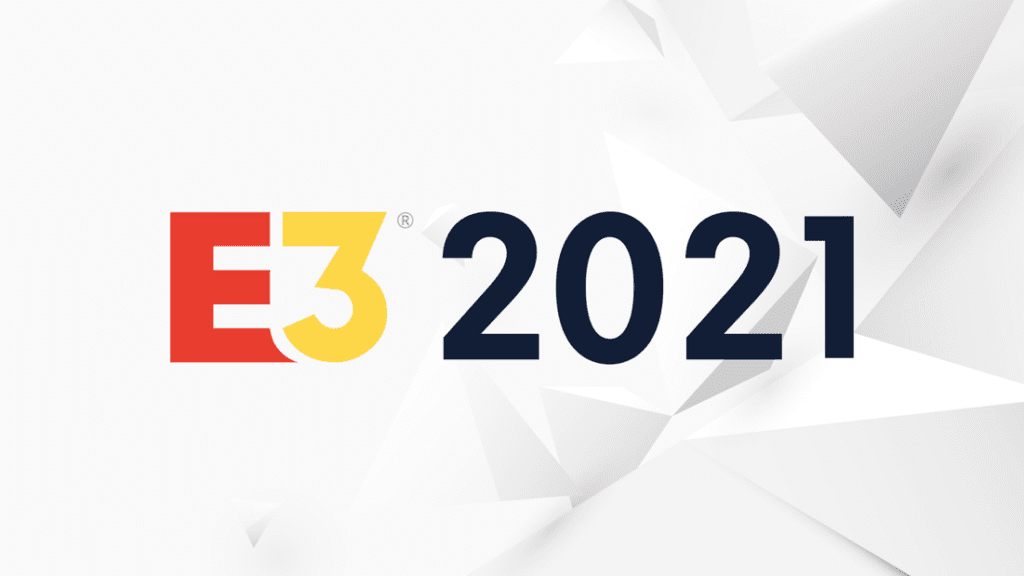 E3, or the Electronic Entertainment Expo, is an event that happens yearly were game publishers and developers show off what they've been working on. Last year, the show was canceled all together, but this year it is back in via livestream rather than at a convention center. That doesn't mean that the announcements have been any less exciting, and this year's streams spanned four days and (hopefully!) featured something for every kind of gamer.

Microsoft & Bethesda – June 13
Written by theycallmeqtip
Microsoft kicked off E3 2021 by showing us a healthy variety of games coming later this year, games coming in 2022, and games that aren't ready to be shown off but still got reveal trailers anyway.
Starfield: The first announcement was Starfield, a brand new game from Bethesda Game Studios. The reveal trailer showed us a pilot getting into their spaceship and taking off, and then left us with a release date of November 11, 2022. No gameplay was shown yet.
S.T.A.L.K.E.R. 2: A little gameplay was shown for S.T.A.L.K.E.R. 2, which seems to be following the lead of Metro Exodus and revamping their graphics to be the best they can be while increasing the immersion. Hopefully this also means the game will be less prone to crashes than its predecessors. If you enjoy post-apocalyptic Russia and undertones of paranormality, then you can pick this game up on April 28, 2022.
Back 4 Blood: If you remember back when Valve made video games, you're sure to remember Left 4 Dead. If you don't, then don't worry; Turtle Rock Studios took the same idea and made Back 4 Blood. The game will feature four-player co-op, hordes of zombies, and humans vs zombies pvp, and is set to release on October 12, 2021.
Sea of Thieves: Sea of Thieves has come back to life in what seems to be simultaneously the most unique and most predictable crossover in gaming. A free update on June 22, 2021 will bring Jack Sparrow and Davy Jones to the game in a Pirates of the Carribean crossover, complete with story content and, of course, Johnny Depp.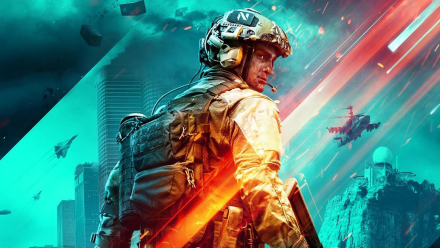 Battlefield 2042: The Battlefield franchise finally gets grappling hooks in a gameplay reveal of Battlefield 2042, set to release on October 22, 2021. Perhaps the most notable gameplay features include the destructibility of the map, weather conditions, and swapping weapon attachments while you're in the elevator. No seriously, that was in the trailer.


Fallout 76: Bethesda announced another free update coming to Fallout 76, in hopes that one day their players will like them again. The Steel Reign update is set to launch on July 7, 2021, and will feature more story content revolving around the Brotherhood of Steel. Another expansion was also announced for 2022 called Expeditions: The Pitt. Fans of Fallout 3 will remember The Pitt from one of the game's DLCs from back in 2009.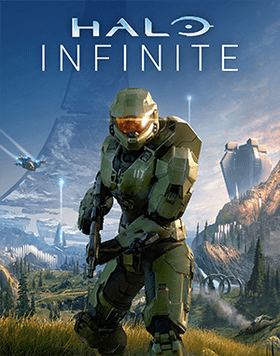 A Plague Tale: Requiem: At least one person must remember A Plague Tale: Innocence from back in 2019, because a sequel has been slated for a 2022 release. A Plague Tale: Requiem features 100% more rats, the same amount of medieval France, and a time skip for the main characters. No gameplay was shown in the trailer.
Halo Infinite: Halo Infinite finally got more details, including the absolutely massive announcement that the game's multiplayer will be completely free to play. The story campaign will still be a regular paid game. The story is set to pick up where Halo 5 left off, and both single and multiplayer will release sometime in the holiday 2021 season.
Slime Rancher 2: Slime Rancher 2 was one of the more unexpected reveals this year. Set to release in 2022, the game features a colorful island world where you can grow your collection of friendly slimes and survive against other slimes that aren't as friendly.
Atomic Heart: Although it's been in development for over three years now, Atomic Heart remains one of the most intriguing games that has yet to be released. The game is set in Soviet Russia, and has the science fiction and light paranormality of the Bioshock series, complete with a set of superpowers for the player and unnerving hostile robots. The game's release date has not been revealed yet.
Age of Empires 4: Age of Empires 4 boasts the best graphics of the series. Fans only hope that the unit pathing is better than in the definitive editions of the first two games. No gameplay mechanics were demonstrated, but if you've played other Age of Empires games, you probably know what to expect. The game is set for release on October 28, 2021.
The Outer Worlds 2: In a style of humor that we can only expect from Obsidian at this point, Outer Worlds 2 was announced with the statement, "the only thing that's finished is the title." No gameplay or release date were revealed yet.
Microsoft Flight Simulator: Microsoft Flight Simulator has been announced for release on Xbox consoles on July 27, 2021. A free update was also announced for later in the fall, featuring a Top Gun crossover. The only remaining uncertainty is whether or not you can hook up your full collection of joysticks and dashboards to your console for true immersion.
Redfall: Arkane Studios has been known for such beautiful horror stories like Dishonored and Prey. Their new project is Redfall, a game that features vampires and a group of four survivors with superpowers battling in the titular town of Redfall. We have yet to be shown gameplay, but the game is slated for 2022.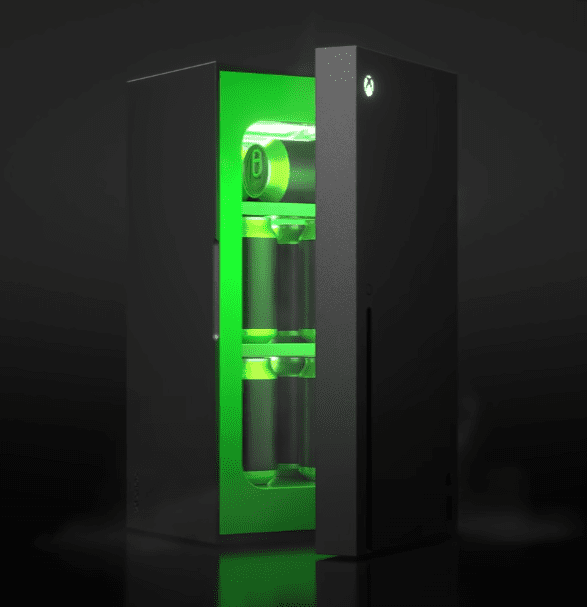 The Xbox Fridge
Of course, we can't leave out perhaps the most memorable announcement of all E3: the Xbox Mini-fridge. The trailer itself said "yes, this is really happening" and also coined the phrase "Xbox and chill." The fridge will release in the holiday season of 2021, and it's probably safe to say that no gaming setup will be complete without it.






Square Enix – June 13
Written by theycallmeqtip
Square Enix has been a bit of a mixed bag when it comes to game releases lately. This year's announcements are no different, and feature a healthy variety of IPs that have been around for years, but not a lot that's really brand new.
Guardians of the Galaxy: The first announcement was Guardians of the Galaxy, not to be confused with the movie, comic series, or Telltale game of the same name. The game will be a linear, singleplayer action RPG that won't strive to be an adaptation of either the comics or the movies, which provokes the question of "how will this be a new take on the characters and what will be the story?" For that answer, we will have to wait until October 26, 2021.
Marvel's Avengers: Marvel's Avengers is somehow still around, as well. Three additional updates for the game were announced, the first of which is a new mission called "Cosmic Cube," slated for release before the end of June. The two other updates are titled "Wasteland Patrol" and "War for Wakanda," the latter finally bringing the Black Panther into the roster. These two last ones were not given release dates.
Babylon's Fall: Platinum Games is taking a break from doing what they do best and making a fantasy hack and slash four player co-op dungeon crawler. Babylon's Fall doesn't yet have a release date, but you can currently register for a closed beta. The game will eventually release on Steam, PS4, and PS5.
Life is Strange: True Colors: Life is Strange continues to be strange, or else we might think the title was misleading. Alex is the protagonist of the newest game in the franchise, Life is Strange: True Colors, and she has the ability to interact with people's emotions in order to change the game's story. The game is set to release on September 10, 2021.
Stranger of Paradise: Final Fantasy Origin: We've got another contender for the World's Angriest Video Game Protagonist, and also a contender for the longest game title at E3. Stranger of Paradise is a Final Fantasy spinoff featuring a lot of chaos and the destruction of such, and is set to release in 2022.

Capcom – June 14
Written by TheGoodHoms
E3 2021 is the first time Capcom has ever had its own dedicated showcase and what they delivered was pretty short and focused exclusively on previously announced or released titles. To be brutally honest the lack of any truly new games easily makes this one of the worst presentations this year and as someone who loves Capcom games that's really disappointing.
Resident Evil: The show kicked off with Resident Evil Village and was largely just a gesture of gratitude to the millions of players who made the game's launch back in April such a big success and confirmed that DLC for the game was in development with no trailer or release date.
Monster Hunter: Next they revealed more crossover content between Monster Hunter Rise and the upcoming spin off Monster Hunter Stories 2: Wings of Ruin. Monster Hunter Stories 2 will be released on July 9th and the crossover items will come to Monster Hunter Rise on the same day, but before then Monster Hunter Rise Ver. 3.1 will be released on June 24th and introduce new event quests as well as some cosmetic DLC. The spin off doesn't interest me too much, but more content for Monster Hunter Rise is always appreciated.
Ace Attorney: The last game in the showcase was The Great Ace Attorney Chronicles, a remastered port of 2 Japan exclusive prequels to the Ace Attorney games which essentially makes it a brand new game for us in the western world. The game is set to launch on July 27th, 2021. If you've never played an Ace Attorney game before, this one looks like a great starting point.

Nintendo – June 15
Written by Catoons
Nintendo's 40-minute direct was pretty mixed with a lot of surprises to say the least. Super Mario fans (me) may not be too excited, as no sequel to 2017's Super Mario Odyssey or a much-anticipated Mario Kart 9 was announced.
Mario Party Superstars: Luckily for us, there was the reveal of Mario Party Superstars, the sequel to Super Mario Party, which comes with retro boards, over 100 minigames, and online support for all modes. While new Mario Party games are about as inevitable as media outlets misunderstanding the Pope, something that's actually quite surprising is that Super Mario Party just got a huge online update back in April, after it had lived 2 years with no content updates following release. Huge props to Nintendo for going back and improving the old one so close to the Superstars' release this October, considering that they probably could have utilized exclusive online functionality to squeeze some more sales from those that already own the first one.

Super Smash Bros. Ultimate: In the direct there was, of course, another Smash reveal. The 10th DLC fighter for Super Smash Bros. Ultimate is Kazuya from Tekken. I can't personally say I'm all that excited as Smash Bros. is the furthest I have gone with fighting games, so this is just another generic muscle guy to me. Of course, I know some are ecstatic – TheGoodHoms sure is. (He predicted it, in fact!)



Metroid Dread
Possibly the biggest announcement of the entire direct, the first new mainline 2D Metroid Game in 19 YEARS: The fabled Metroid Dread was revealed. This game was first brought to the table all the way back in 2005, for the Nintendo DS. After several canceled versions, it's finally here and it looks spectacular coming from someone who has never played a Metroid game before, and this just may be my first. Best of all, though – it's coming in less than 4 months on October 8th. For those still holding out for Metroid Prime 4, it was confirmed to still be under development, so don't worry. One day…  






Sequel to The Legend of Zelda: Breath of the Wild: After 2 years we finally got another look at the sequel to The Legend of Zelda: Breath of The Wild. Still no name, unfortunately, but we did get a release window: 2022. Later than most of us were hoping, probably (I was holding out for this Christmas) but it's nice to get at least some idea of when we can get our hands on it. We were also able to see some gameplay for the first time, which included some really neat new abilities and actually showed Link skydiving and running around in some lands high in the clouds above Hyrule with a bionic arm. I'm excited, to say the least.
Super Monkey Ball Banana Mania: A remaster of the first 3 Super Monkey Ball games, which are regarded by seemingly most fans to be the best in the series. Having played through both Banana Blitz on the Wii and the original for the Gamecube, yea, the originals were better. Good move by Sega, but graphics are a bit underwhelming and the title is just… boring and doesn't really represent what the game is about. Small nitpicks though, and it will be yet another game I want to pick up this October.

Mario Golf: Super Rush: Developed by the same team that made Mario Tennis Aces, We pretty much just got another reminder that this game is dropping on the 25th. It looks fun, but so did Tennis Aces and I had a lot of problems with that game due to a lack of content. I'm hoping this one has a more fleshed out story mode. Probably won't pick it up either way but I imagine as long as they do better than Tennis Aces it should be quite a decent amount of fun.
WarioWare: Get it together: Another game in the WarioWare series, making its debut on Switch. Features the usual microgames but with a cool new gimmick: You can play as different characters with different abilities. Maybe if Nintendo hadn't sent out a survey just weeks before E3 asking if people would buy a WarioWare game at a $50 price, people would have been more surprised. Warioware has never been my thing and honestly I imagine even 50 bucks would be too much for such a game. I'm not saying it won't be good, but it's obviously a lower-budget title and considering the many other games it will be competing with, it might hurt sales.

Ubisoft – June 12
By various writers
Rainbow Six: Extraction: After years of anticipation, Rainbow Six: Extraction is set to release this year taking players on a mission to exterminate alien invaders known as the Archæans who have taken over the United States. We were given an awesome cinematic trailer that set up the premise for the game while delivering some stunning visuals. Gameplay revolves around a 1-3 player CO-OP PvE experience that will have players moving through maps split into three sections that increase in difficulty. Each section will feature a procedural objective that can roll from a pool of about a dozen objectives. Archæan combatants come in various forms such as grunts, exploders, snipers, etc giving players a variety of enemies to keep you on your toes. Extraction also sees the return of the operator system with 18 operators being confirmed for launch. Gadgets are also returning with a couple of new ones such as arc mines which will zap opponents and keep them stuck in place for a couple seconds allowing you to dig in uninterrupted damage. Cross-play and Cross-save were also announced to be included at launch allowing players to use their ubisoft accounts to join their buddies on whatever platform they play. Overall this game seems to have taken inspiration from others such as Killing Floor and Left For Dead but with a Siege twist.
Far Cry 6: In case you were worried about Far Cry 6 being a bit too serious with its story about an armed revolt in Cuba, the new gameplay trailer assures you that the series is drawing ever closer to being more Just Cause than Far Cry. Backpacks that shoot rockets, flamethrowers, and a bloodthirsty rooster will all be available to players when it launches on October 7, 2021.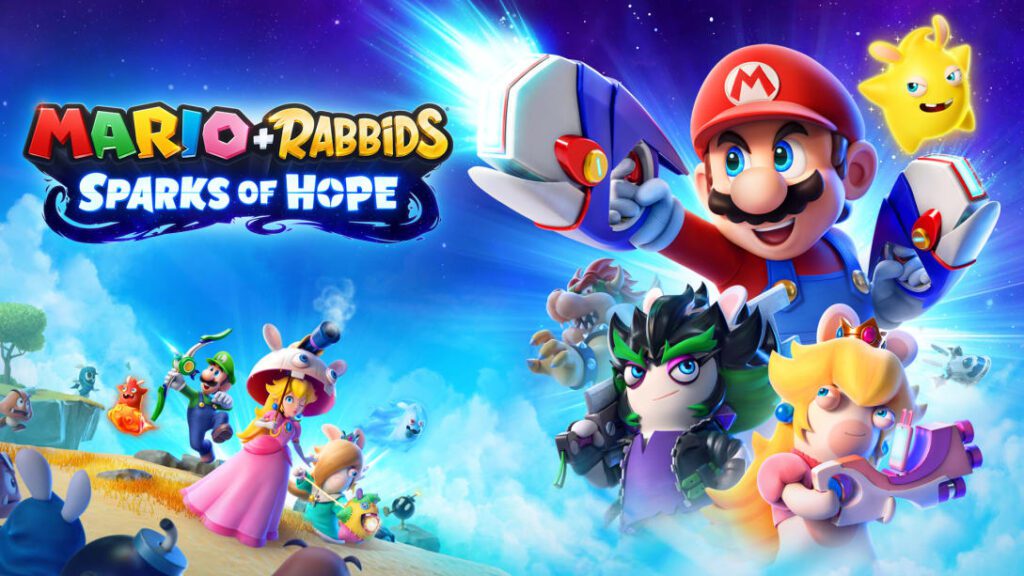 Mario + Rabbids Sparks of Hope
In Mario + Rabbids Sparks of Hope, the sequel to Mario + Rabbids Kingdom Battle, Mario and his… expressive? counterparts venture into space. Unfortunately for Ubisoft, Nintendo went ahead and accidentally revealed it just a couple hours early on their own site before the Ubisoft Forward event. Still, with epic cinematics and revamped gameplay, it's looking to be a pretty big deal. It seems pretty out of place for a Mario game, especially with the space aspect and all, but in a good way. This may just be Mario's most epic journey since Odyssey. It is set to be released in 2022, most likely earlier in the year considering how detailed the trailers were.


Bandai Namco – June 15
written by theycallmeqtip
Elden Ring: FromSoftware has finally seen fit to show us its newest game. Elden Ring was announced back at E3 2019, and at that time the only real detail they gave was that director Hidetaka Miyazaki was collaborating with writer George R. R. Martin on the project. Now, we've finally seen gameplay and it's still not quite clear what exactly the game will be about. It is confirmed that the game will have a much greater focus on an open world this time around, and the lore is likely to be inspired by Norse mythology rather than European. Elden Ring has been set to launch on PS4, PS5, Xbox, and PC on January 21, 2022.
Tales of Arise: Tales of Arise is a fantasy RPG set to release on September 10, 2021. It's the latest installment in the Tales of series, which features a new titular location in every installment with the same general themes of magic, a hero on an epic quest, and anime-sized swords.
The Dark Pictures: House of Ashes: The Dark Pictures series continues to bring us horror, the illusion of choice, and a group of protagonists who will almost certainly die. House of Ashes takes place in 2003 Iraq, and our characters are US soldiers who find themselves trapped in a labyrinth with no clear exit. The game is set to launch on October 22, 2021.

Conclusion
That's it for this E3 overview! There we, of course, other announcements that weren't mentioned here, and not everything may have been as anticipated or exciting as what you were hoping for. That's just the nature of these events, and there are always future ones to look forward to. One of the biggest takeaways from E3 is that plenty of these games aren't releasing soon, so there's no reason to get overly hyped. Either way, we hope you got a good read out of this. Feel free to send us feedback through our Twitter, Instagram, and email (Cathgamereviews@gmail.com) accounts.


Priestly comment by Fr. Stephen (trekkie4christ):
"I was surprised by the amount of content from family-friendly Nintendo focused on demons and the occult, but I suppose that it's just reflecting the way world culture has been moving for decades. While I'm very excited for the return of the Metroid and Halo franchises and Mario Golf: Super Rush makes the sport look way more fun than it is for me in real life, I'm most excited about the Xbox Mini Fridge, which has to be the coolest piece of gaming memorabilia ever."
Priestly comment by Fr. Samuel Beardslee:
"Very much looking forward to Metroid Dread (What do you mean it exists? It was never supposed to be REAL, and NOW IT IS!). Warioware is coming back with all of its crass and quirky humor, Advance Wars is coming back, Super Monkey Ball is continuing. There are a lot of titles to look forward to. I'm sure someone enjoys the Shin Megami Tensei series, but its content is definitely a little much to ignore from a Christian perspective. Mario Party releasing another game instead of DLC is kinda strange, but whatever, we've got SPEED GOLF to play anyway."